Practicing at the confluence of Architecture, Sustainability & Quality by offering disruptive building technologies, we collaborate with clients & technocrats to create Buildings in harmony with the Environment
We have established a State of the Art manufacturing facility in collaboration with our European associates, bringing in Innovation Industrialization & introducing a paradigm shift in the concept of construction of buildings.
The consortium is instrumental in Design, Engineering & providing turnkey solutions, training of local partners,enforcing stringent quality controls to ensure that projects are delivered and executed as per international standards.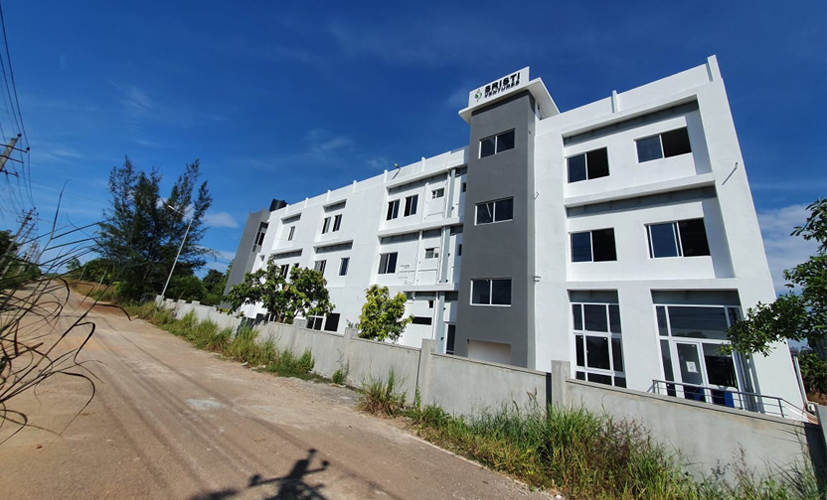 At Sristi, we are aware that the construction industry contributes to a large percentage of carbon emissions, which has a very negative effect on our environment. We strive to minimize this negative impact and to preserve our environment for future generations, we have embarked on our journey to bring in an Innovative solution, which will contribute largely to resource efficiency, and at the same time, increase the structure's longevity, be seismic and fire resistant, reduce energy consumption among other benefits, which will help us to build a more sustainable future for a better tomorrow.
INNOVATIVE DESIGN AND ENGINEERING
Although simple the system is unconventional and requires a slightly different approach from standard structural design & construction; Standard design software like STAAD, ETABS, SAP etc. are used for design analysis; Optimization and effective design is paramount and a special Schnell Cad software is used to generate all the structural panels to detail in manufacturing all the elements.
INSTALLATION AND CONSTRUCTION
Panels are precisely produced and also often adjustable to site conditions; the panels & modules are assembled with set of instructions. Depending on the size of the project, typically a 3000 sq.ft building requires a team of 6 to 10 trained craftsmen and a dedicated supervisor to carry out the installation in a timely and efficient manner. Estimated about 60 days for complete Shell and Core installation.