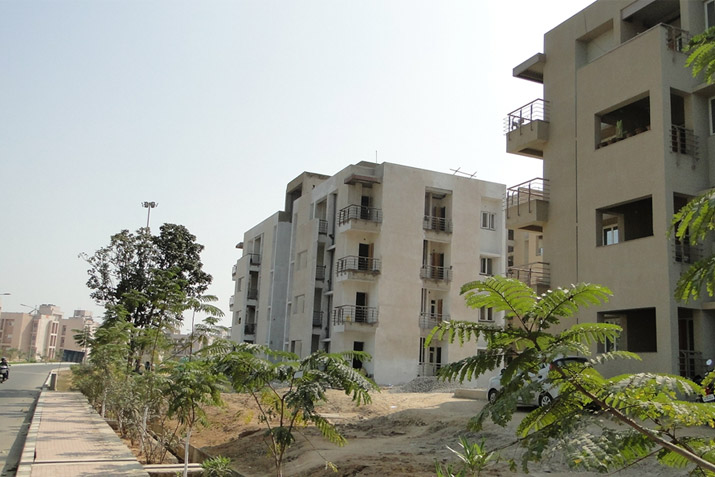 With structural walls up to 6 floor levels
Construction of Mass Housing and Low rise buildings G+6 levels
Multi-storey buildings in single panels up to G+4 & Double panel for High rise
Wall in-fills can be used in unlimited levels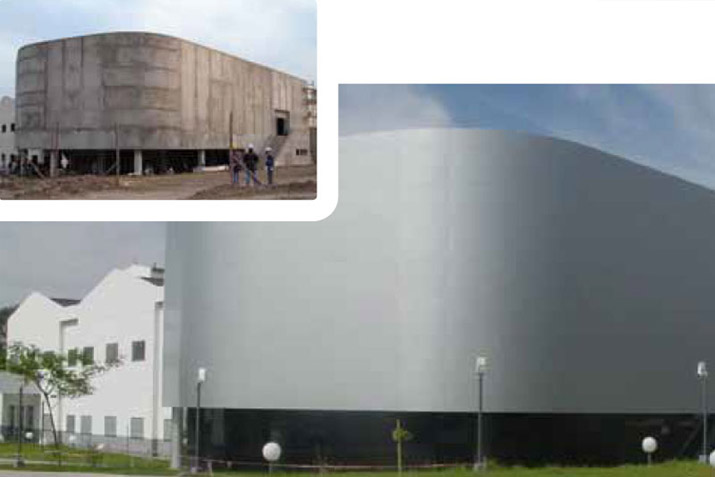 Construction of Domes and curved profiles
Curved Facade
Clear span of 7 meters and double heights up to 6 meters
High Walls up to 9 meters with minimal structural bracing
Ecowall applications for internal partition walls is a superior application over traditional ; The wall thickness can be as low as 80mm ( 40mm EPS core and 2cm concrete application on either side. The performance of this wall as compared to traditional gypsum or calcium silicate / cement board is excellent. Structurally far superior and sound and insulation performance is excellent – applications in all internal walls , periphery walls corridor walls, room separations etc.
Ecowall Single wall panel can be efficiently used in wet areas ; especially in bath , toilet , kitchen applications ; the wall with larger EPS core is used about 70mm , the overall width including concrete skin of 2.5mm on both sides will make an effective minimum thickness of 120mm especially to take the Plumbing and drainage lines within the EPS core .
All electromechanical systems can be easily and quickly embedded in the wall and will have better water proofing and sound insulation properties.
The standard single panel can be easily modified to cater the requirement of curved wall. Certain strategic welded wire is cut on both side of the mesh surface and then the panel is bent using hydraulic frame to desired curve on site and the installation is similar procedure as of the straight panel
Curved panel efficiently provides alternate to traditional RCC curved wall which requires complicated and costly formwork and controlled concrete pour with less water cement ratio for workability
The curved panel provides Architect and engineer a medium or option for flexible and organic forms and better opportunity for designs.